Fuel Types Explained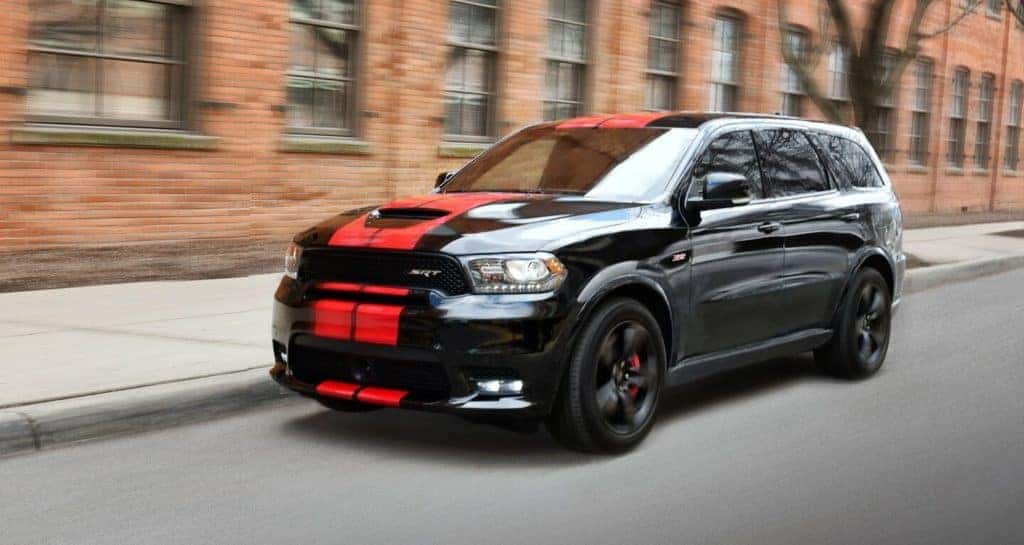 Learn About Different Types of Fuel at Glenbrook Dodge Chrysler Jeep® 
We look forward to serving you here at Glenbrook Dodge Chrysler Jeep® RAM near Warsaw, IN. Our friendly Jeep dealers are ready to give you all the details about our new car inventory and pre-owned models for sale. Our goal is to provide outstanding customer service, so we'll tell you everything you need to know about your vehicle purchase, including which fuel types will work best.
What To Know About Fuel Types
Whenever you fill up your Dodge Durango, you've probably noticed the Regular, Plus, and Premium gasoline options on the fuel pump. These terms refer to octane ratings, which signify the fuel's ability to avoid unwanted "knocking" during combustion. In other words, a fuel's octane rating lets you know how your car's engine works with a combination of fuel and air.
Different fuel types represent how well a particular fuel works in your engine. Regular fuel generally has an octane rating of 87, Plus is rated 88-90, and Premium is rated 91-94. The best way to know which type of fuel to use in your car is to read your owner's manual, or you can always stop by our car dealership in Fort Wayne, IN to ask our knowledgeable sales advisors.
While filling up at the gas station, you might have also noticed that diesel fuel is also an available fuel option. It's important to note that you should never put diesel fuel in your vehicle unless you know for sure your engine requires this type of fuel. Typically, cars or SUVs will not use diesel fuel, as it is generally reserved for trucks. You should also avoid putting ethanol or any other alternative fuel type in your vehicle unless your owner's manual says it's okay. In fact, if you ever find yourself searching for a new vehicle, be sure to ask a sales advisor about the best types of fuel for certain vehicles so you can factor that into your buying decision.
Whenever you have questions about the types of fuel your engine accepts, you're always welcome to visit our car dealers near Warsaw, IN. We'll tell you everything you need to know and let you look through our new and pre-owned vehicles, including the ever-popular Jeep Cherokee. We hope to see you soon here at Glenbrook Dodge Chrysler Jeep, located at 100 West Coliseum Boulevard in Fort Wayne, IN.