Commemorating Over 75 Years of the Jeep® Vehicle Tradition
We all know a Jeep® SUV when we see one. Its timeless appearance and off-road capability are only a few of its distinguished elements. It's the legacy it has led, the heritage it upholds, and the name it has created for itself that make it one of the most intriguing and dependable brands in the industry. At Glenbrook Dodge Chrysler Jeep, we take great pride in everything Jeep stands for.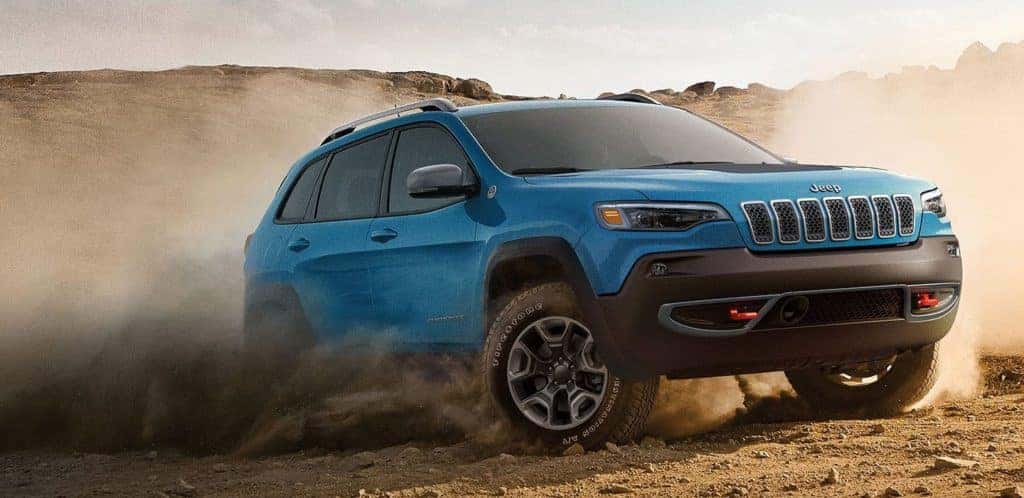 History of Jeep Vehicles
Since 1941, the Jeep brand has drawn a considerable following. The popular slogan, Go Anywhere. Do Anything.®, remains true today, as it did for thousands of Allied soldiers around the globe. It has defined itself as an undefeated name in the depth of World War II, and it continues to demonstrate the ideas of freedom, zeal, and adventure.
The Willys MB is the first product of then Willys-Overland Motor Co., which was used by the American military. It towed anti-tank weapons, was able to mount a machine gun, and forded rivers and traversed all types of terrain. From there, the Willys Quad was created, again used as military aid. Automakers have excavated a myriad of ways to improve their Jeep creations without compromising the essence we all know and love.
Basic facts:
Original owner(s): Willys-Overland
Production start date: 1941
Trademarked Date: 1943
First Model: Willys MB / Willys Quad
History of Jeep Models
As Jeep models continue to evolve, it remains authentic to its name and redolent of its prolific journey. From the birth of the Jeep recreational vehicles in the 1950s – such as the Jeep CJ-2A (the first post-war model) and 1993 Jeep Grand Cherokee, which chronicled a footprint in its history due to its excellent balance of on and off-road capability – the Jeep brand has developed in their appearance, construction, and capabilities.
Although models like the Jeep Super Wagoneer from 1966 and the Jeep J-20 pickup truck from 1974 are no longer marketed, models like the Jeep Cherokee, which we have in stock at our Jeep dealership near Auburn, have taken 4×4 to a new altitude. Drivers now, like drivers then, hold the same enthusiasm for these ever-progressive vehicles that continue to flourish in its design and construction.
Buying a Jeep Vehicle at Glenbrook Dodge Chrysler Jeep
From its off-road chops, taking you on boundless adventures, to its family-size cabin in models like the Jeep Compass, Jeep SUVs have improved over time. These models served soldiers in the 1940s, and now, they serve our desires to explore. Our Chrysler Fort Wayne dealership is honored to partake in the brand's persistent growth. Stop by 100 W Coliseum Blvd today to check out our Jeep specials!