How to Trade in Your Car the Right Way
When it comes to trading in your vehicle for a new car, truck, or SUV, we believe that you should be able to get the best value, no matter the age, shape, or model. At Glenbrook Dodge Chrysler Jeep, we like to treat our customers fairly, and the best way to do that is by giving you and the vehicle you currently own the respect that they deserve. If you're ready to start exploring new automotive options, here are some of the things you need to do to trade in your car the right way.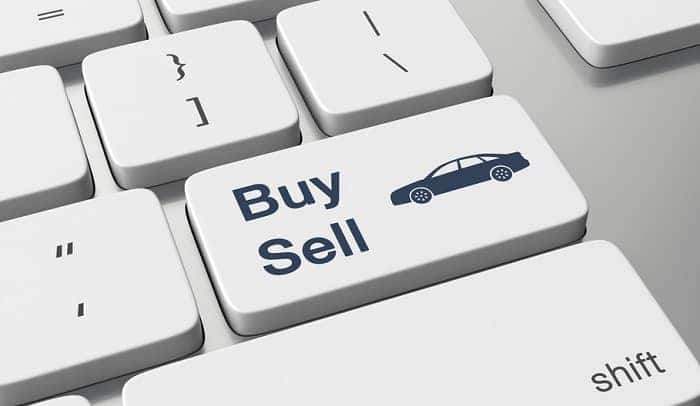 What to Bring With You
Most of the things you need to bring include documents that relate to your vehicle ownership to ensure the process goes as smoothly as possible. The car title is a must, as it is proof that you own the vehicle and that you're able to trade it in. If you're still paying off the loan, you'll want to bring along the associated loan paperwork. It's also recommended to include any relevant maintenance documents to ensure we can provide a fair assessment. It also helps for the next owner to keep track of any service or repair that was recently performed. It's important to bring the necessary information so everything can be extracted with ease, and the process of getting you in one of our new RAM trucks or a Jeep Wrangler can be that much faster.
New Car Inventory
We offer a variety of new cars, trucks, SUVs, and minivans near Auburn, IN. Are you interested in a spirited ride? Take a look at the Dodge Charger, a legendary muscle car that ensures a worthwhile cruise every time you buckle up. Four engines are on offer, along with three suspension types. Rear-wheel drive is standard equipment, with the option for all-wheel drive.
Another vehicle worth considering is the Dodge Durango. It's one of the most powerful SUVs in its class, and it's spacious enough to keep you and your growing family comfortable on any road trip, both near and far. Seating for five or seven is available, and the rear seats integrate a split-folding function that allows you to configure the cabin to your unique passenger and cargo needs.
If you're in the market for a new vehicle and want to trade in your current ride, there's nowhere better to turn than your local Fort Wayne, IN Dodge dealership, Glenbrook Dodge Chrysler Jeep.