Three Important Features to Have While Traveling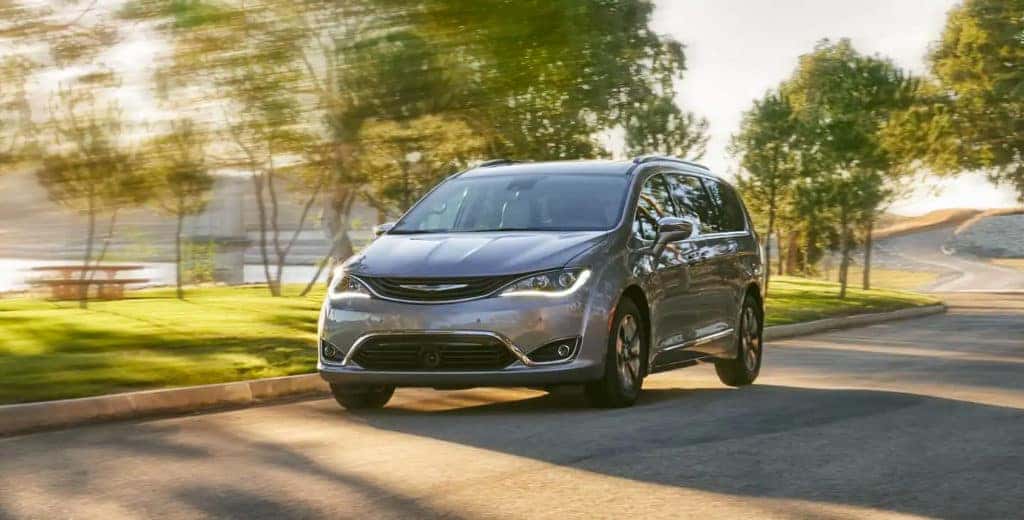 One reason our Fort Wayne, IN car dealership succeeds is because we're determined to match car-shoppers with the perfect car, truck, or SUV that best fits their driving needs. The most common requirement requested by our customers are state-of-the-art comfort and convenience features that long commutes a little easier to manage.
 Best Features for Traveling 
When you decide to take a long road trip, commute, or vacation, you should ensure that our vehicle can transport you comfortably. Here are our top three features that should keep you relaxed on your next big trip:
Cargo room and space: With enough space, you can stretch out your arms and legs on your next trip, so you and your passengers don't feel crammed. The perfect car with lot of legroom is the 2019 Chrysler Pacifica, which seats up to eight passengers and offers Stow 'n Go™ storage solutions.
Performance: The open road can invite you to maximize the performance of your vehicle, especially if you're traveling on highways. There's no better high-performance car on the road today than the 2019 Dodge Durango, whose engine can produce 295 horsepower.
4×4 drivetrain:Whether you're taking an off-roading adventure or dealing with unpredictable weather, owning a car that can handle anything is a huge plus. The 2019 Jeep® Wrangler is the perfect candidate, thanks to its 4×4 system that distributes power equally to all four wheels, increasing traction.
Vehicles with Great Traveling Features 
To find a vehicle that can support you anywhere you want to go, check out the following vehicles in our inventory:
2019 Dodge Grand Caravan: If you want a minivan that's spacious and high-performing, check out the 2019 Dodge Grand Caravan. Powered by 283 horsepower, it can make you feel like you you're driving a sleek and highly-capable roadster.
2019 Jeep Grand Cherokee: Naturally, with plenty of time spent behind the wheel, you'll want a car that offers a variety of safety features. With the 2019 Jeep Grand Cherokee, you can rely on features like the adaptive cruise control, which helps you keep a good distance between you and the car in front of you.
Great traveling features are essential when it comes to feeling comfortable during long drives. The best way to truly experience these features is by coming down to Glenbrook Dodge Chrysler Jeep for a test drive. We invite you to visit us at 100 W Coliseum Boulevard any time!