Tire Buying Guide
At Glenbrook Dodge Chrysler Jeep®, you'll find a great selection of tires no matter what your driving needs are. We stock tires for all our brands—Dodge, Chrysler, Jeep, and RAM models—and with our years of expertise, we know which tires will give you the best performance. Our outstanding Ft. Wayne, IN service center is here to assist you in finding new tires for your vehicle.
The certified service team at Glenbrook Dodge Chrysler Jeep has the specialized skills to address all tire-related inquiries for vehicles ranging from the RAM 1500 to the Chrysler Pacifica.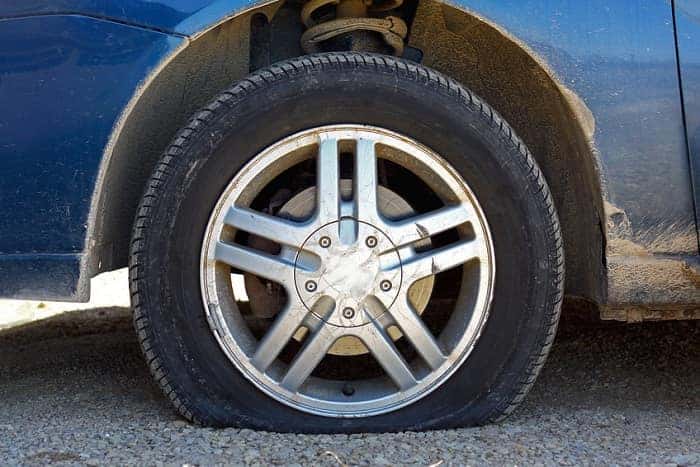 Choosing Proper Tires for Your Vehicle
With so many different tire manufacturers, looking for the right type can be complicated. Tire options, however, are often influenced by your driving style—do you spend a lot of time commuting in the Ft. Wayne area in your Chrysler Pacifica? Do you go off-roading in your Jeep Wrangler? Does your RAM 1500 spend most of its time hauling materials? Thinking about how you drive and where you go is a good place to start when tire shopping. The next place to continue is by working with the experts at our Tire Works Center. Of course, keeping up with proper tire care only helps prolong the life of your tires. Here in
Tire Services we Offer:
Rotations
Balances
Pressure checks
When It's Time for New Tires
Typically, new tires come only when you have an emergency flat. But being proactive in tire care and replacement can help you from getting a flat in the first place. There are a few tell-tale signs that indicate that your tires may be struggling, such as poor efficiency, weak handling, and uneven steering.
You can always do a quick examination of your tires and their tread. Better yet, bringing your car in for service regularly at Glenbrook Dodge Chrysler Jeep ensures that your tires are rotated and aligned on schedule. Through your visits to our service center, our trained technicians will advise you when your tires are becoming too worn.
Signs It's Time for New Tires
Tread grooves are worn and now slick
You've driven the maximum of miles recommended
Your driving feels off because of uneven wear
Find the Right Tires at Your Ft. Wayne Dodge Chrysler Jeep Dealership
Get in touch with our car service center near Auburn today to schedule a service appointment if you're concerned about your tire condition or interested in learning more. We'll provide you with honest, helpful advice to ensure you're safe out on the road. Give us a call at 833-673-3182. You can find us at 100 W Coliseum Blvd.