AC Service
at Glenbrook Dodge Chrysler Jeep Ram FIAT
Keep Your Air Conditioning System Performing at Full Strength
A faulty air conditioning system can quickly turn what would otherwise be an enjoyable drive into an uncomfortable nightmare. While AC problems are likely the most noticeable in summer when the temperature can climb to sweltering heights, they can also make it more difficult to defrost your windshield in winter. Fortunately, you can count on your friends here at Glenbrook Dodge Chrysler Jeep Ram FIAT to help you keep your AC system in tip-top shape in all seasons!
What to Do About AC Issues and How to Tell When Your Car Needs Service
If you find that your AC system isn't working as well as it should, you can depend on our team of experts to help. Our team is highly trained, and we have cutting-edge tools handy that enable our pros to diagnose and repair a host of issues related to your car's AC using genuine Chrysler, Dodge, Jeep, and Ram parts.
So, how can you tell when your AC is acting up? Here are a few common warning signs: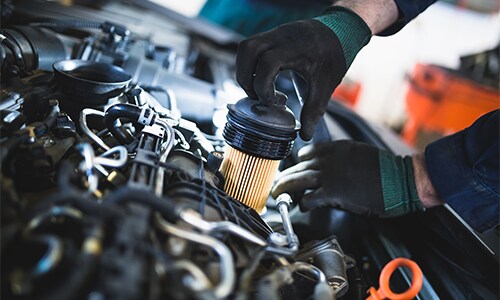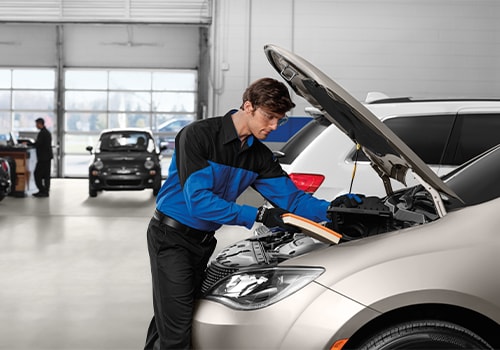 Lack of air pressure
Hot air blowing from vents
No air blowing from vents
If you run into any issues like those mentioned above, let us know! We'll get to the bottom of it and find out what needs to be repaired to get your AC operating at full strength again. Typical culprits are refrigerant leaks, worn filters, bad condensers, a cracked O-ring seal, and other issues. Whatever the problem might be, we'll uncover it and fix up your AC system for you.
Schedule Service
If your AC system needs attention, we're ready to help. You can save time by scheduling online, and you can save money when you take advantage of our service specials. Please feel free to reach out to us if you have any questions!
Contact us today to learn more!