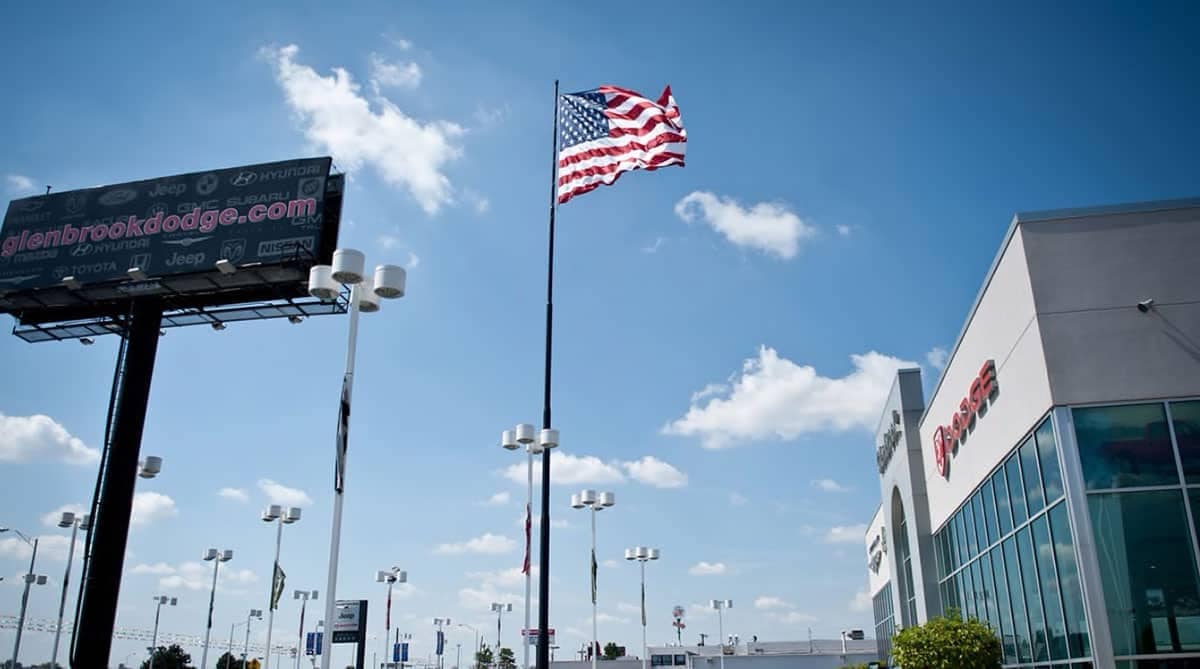 The large American flag flying high above our dealership is now an established landmark in the city of Fort Wayne.
We believe this to be one of the largest continuously flying flags in the United States. It was erected in 2001. The flag symbolizes our appreciation to our country and to the many customers we've had the pleasure to serve over the years.
This flag measures 50 feet by 80 feet. The flagpole is 43 inches in diameter. The pole weighs 35,600 pounds! The base contains 400,000 lbs of concrete. The flag is made of nylon and weighs 80 pounds. The flag can last anywhere from 2 days to 2 months before it has to be changed.