Wheel Alignments
at Glenbrook Dodge Chrysler Jeep Ram FIAT
Keep Your Car on the Right Path with Regular Wheel Alignments at Our Service Center
If your car's wheel alignment is even a little bit off, it can create a variety of problems ranging from excessive tire wear to issues with your handling. Everyday driving can be enough to nudge your wheel alignment off-kilter, but things like hitting the curb or driving over potholes can knock your wheels out of alignment even faster. So, it's important to have your alignment checked from time to time and keep an eye out for possible alignment issues. Fortunately, our team here at Glenbrook Dodge Chrysler Jeep Ram FIAT is here to help!
How Does a Wheel Alignment Help?
The main goal of a wheel alignment is to make sure your car's wheels and axles are squared and moving in the same direction. To achieve this, our team uses cutting-edge tools to adjust the main parts of your suspension system to help improve handling and performance.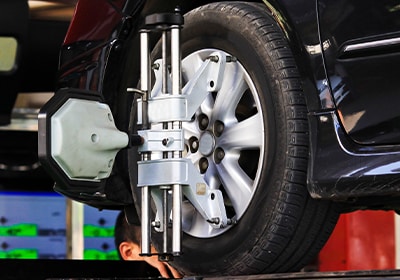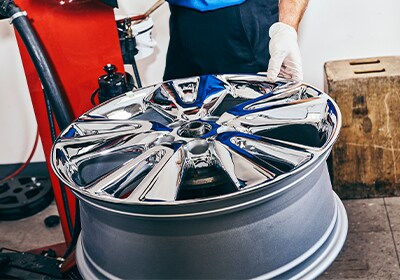 Why Does Your Car Need a Wheel Alignment?
Wheel alignments are more about adjusting your suspension so that your wheels do their jobs properly. Misalignment can be costly if left unattended. For example, excessive tire wear is one of the main symptoms of improper wheel alignment. So, you might find yourself needing to replace your tires prematurely if you let poor wheel alignment go. You might also notice problems with your handling. So, it's best to turn to our team of experts for regular wheel alignments to help keep everything in tip-top shape.
Signs You're Due for a Wheel Alignment
If your car needs a wheel alignment, you might notice a few warning signs that indicate that you should make an appointment with our service center. If you notice any of the following, please don't hesitate to get in touch with us:
Excessive or uneven tire wear
Vehicle pulling to the left or right
Steering wheel vibrations
You can also make an appointment online with our convenient service scheduler. This handy tool makes it easier to schedule service if your car is in need of service
Contact us today to learn more!